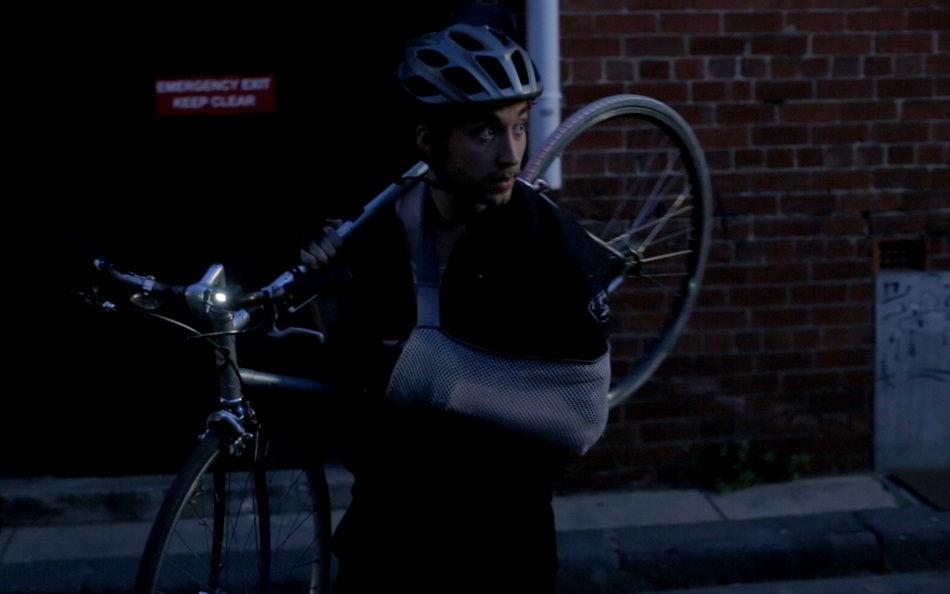 A site-specific circus piece about time spent with a road, its ghosts and shadows. Three interdisciplinary circus performers guide the audience through a 60-minute investigation of the urban landscape.

With histories spanning homelessness, squatting and daredevilry, Bodies Over Bitumen's creators use their lived understanding of spaces to bring our focus to the streets; creating a journey that deeply engages both performers and audience with the site. Through this quiet and meandering collaboration between audience, performer and site, a space is carved out for reflection and new understanding.


"No spangles or frills… Even the best of 'new circus' often boils down to a sequence of thematically related 'acts,' failing to create emotional immersion. By contrast, Bodies Over Bitumen places us in direct relationship to the surface of the road, making the space of the streets subtly dangerous, but also a place to play… —Gellmann, Francis and Gellmann, with off-stage creative collaborator Kieran Law, have created something quietly extraordinary."  - Realtime Arts Magazine

INNOVATION IN CONTEMPORARY CIRCUS, 2016 Green Room Awards.
BEST EXPERIMENTAL PERFORMANCE, 2015 Melbourne Fringe Festival.


Specifications
1-hour duration.
3 performers and 1 or 2 audience helpers.
30-audience max per performance.
The audience is guided around a city block, and the performance happens on the sidewalk and street.

• PDF Specifications and images.
• Please contact info@skyegellmann.com for further information and full length video.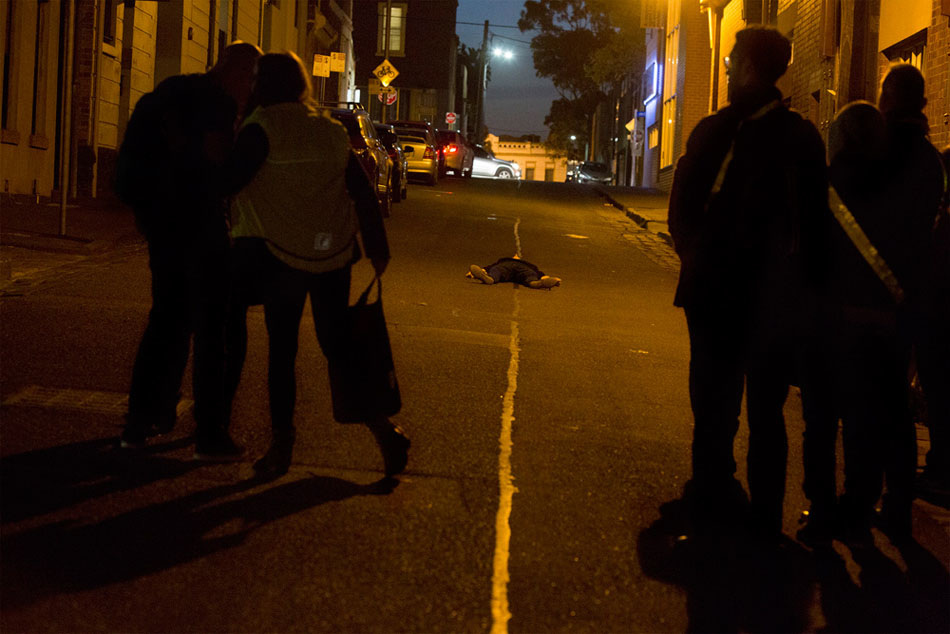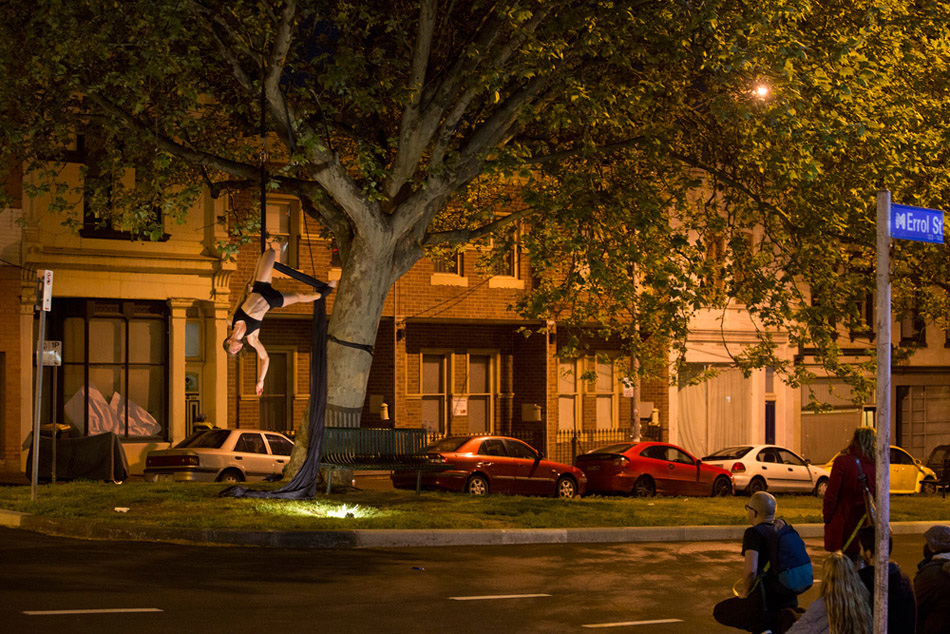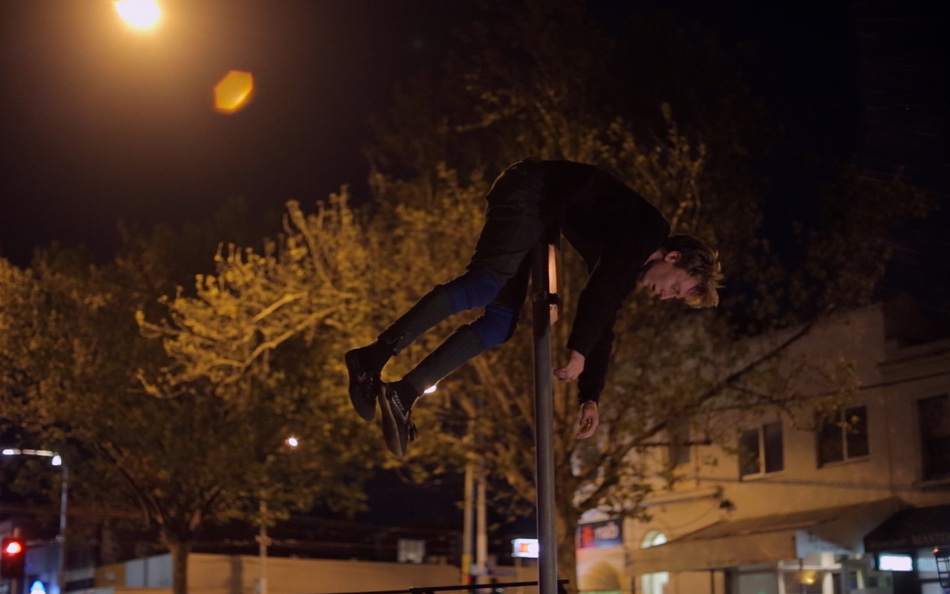 Images by Ponche Hawkes